Akshar Mandir (BAPS)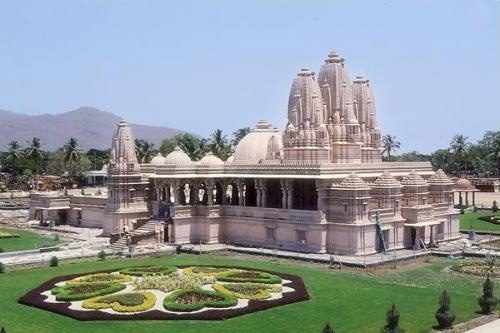 This is the latest temple added in the temple series of Junagadh and one of the marvelous temples built by His Holiness Shri Pramukh Swami Maharaj of B.A.P.S. (Bochasanwasi Akshar Purushottam Sanstha).
The temple is spread in a large enclave of garden called Akshar Wadi, situated near Motibaug botanical garden, on the road to Somnath,. The main temple is a replica of the temples of BAPS built in New York, London and New Delhi.
Open:
5 am to 8 pm
Closed:
No Holiday
Fees:
Free of Charge
Go Back